Essen & the Ruhr area:

A "pot" with many lids
Love musicals, operas or Rock and Pop concerts, go on the prowl while shopping for something extraordinary or just need a wellness weekend again …
With us in the "Pott", every tourist potty will find a suitable lid. For business travelers, Essen is usually a regular must-stop anyway, because coal and steel have long been replaced by many international high-tech and service companies that underpin the Ruhr area's position as a European economic center and carry it into the future.
Embark on a journey that opens eyes and widens hearts. The Ruhr area welcomes you with open arms. And Essen won't let you go again!
It is best to book your overnight stay directly here.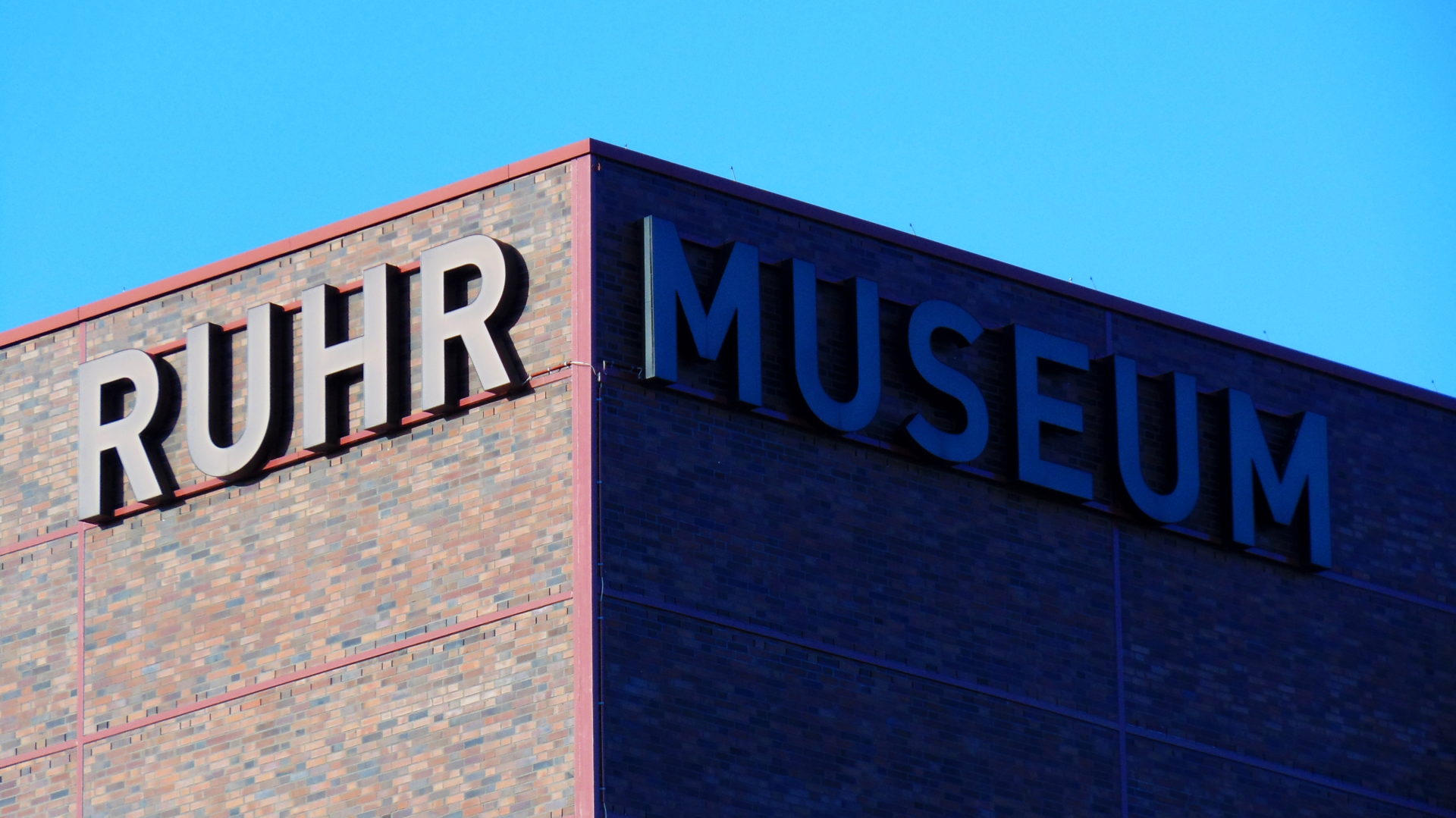 You'd think a wise city planner would have planned food around our hotel. Because the highlights of the city lie around us like concentric rings. Good for you, because short distances also mean experiencing more in less time! What are you in the mood for?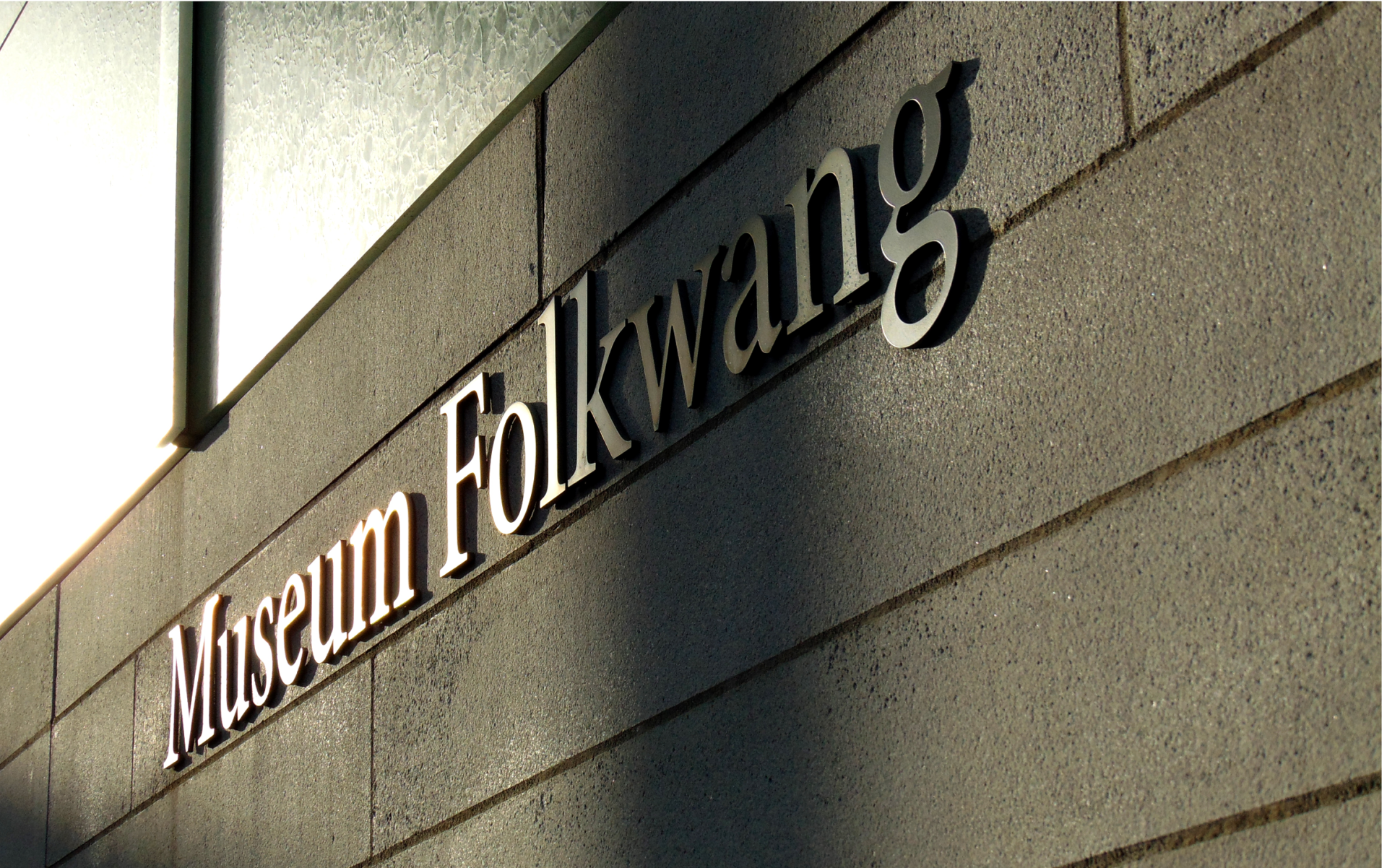 The Folkwang Museum in Essen is one of the most beautiful art museums in Germany and impresses with its collection and extraordinary exhibitions. Take a look yourself! The Folkwang Museum is a fixed item on the program for every city trip to the Ruhr area and a must for anyone interested in art.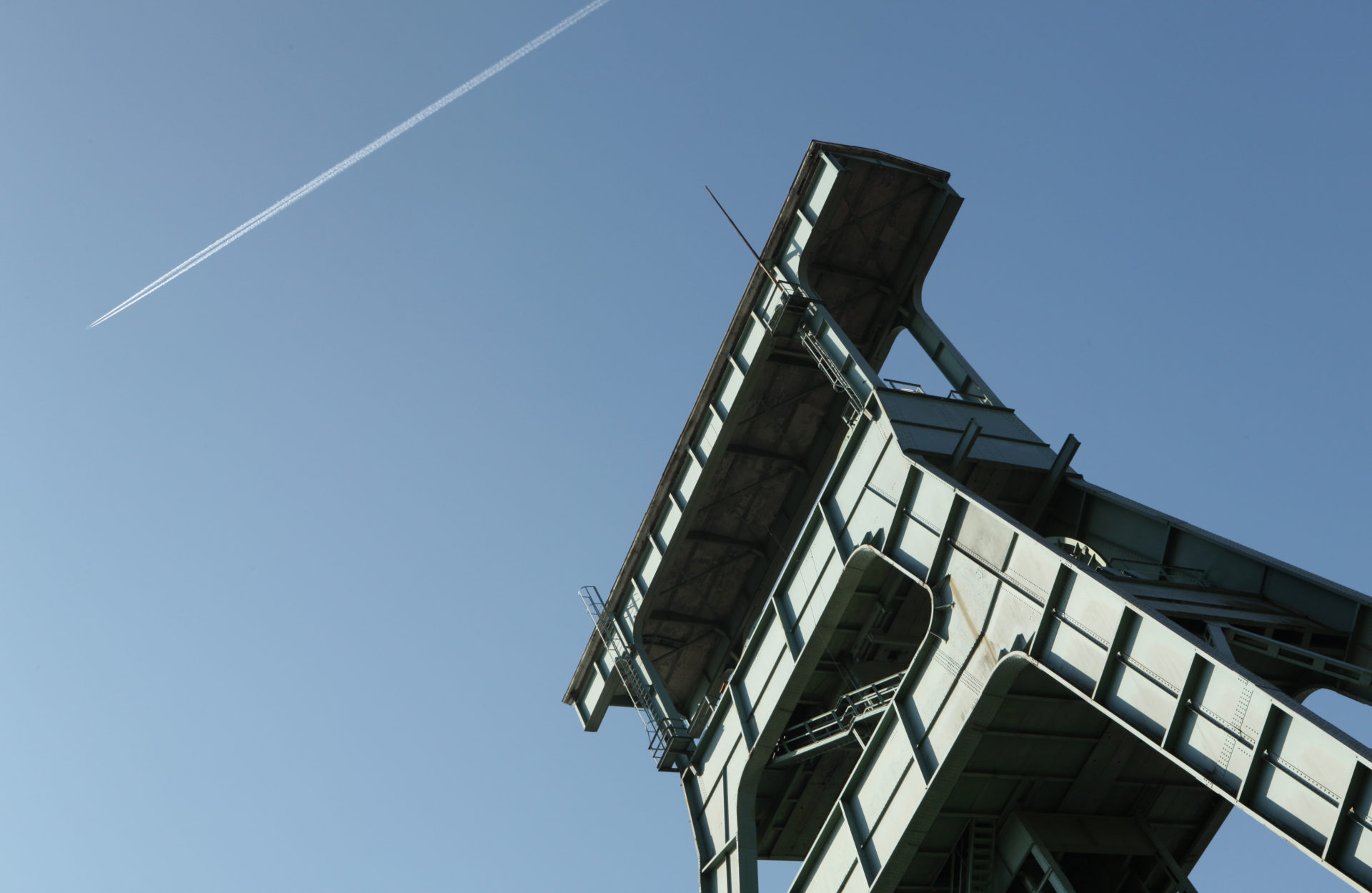 The "most beautiful colliery in the world" has been a UNESCO World Heritage Site since 2001, among other things due to its extraordinary architecture. On the colliery site, you can not only take part in guided tours, visit exhibitions and museums and be catered for by the on-site restaurants, but also take part in many events such as the open-air cinema. One of the many highlights on the site: In the middle of the former coking plant there is now a 12 x 5 m swimming pool that can be used free of charge by visitors to the Essen mine during the summer holidays (in North Rhine-Westphalia).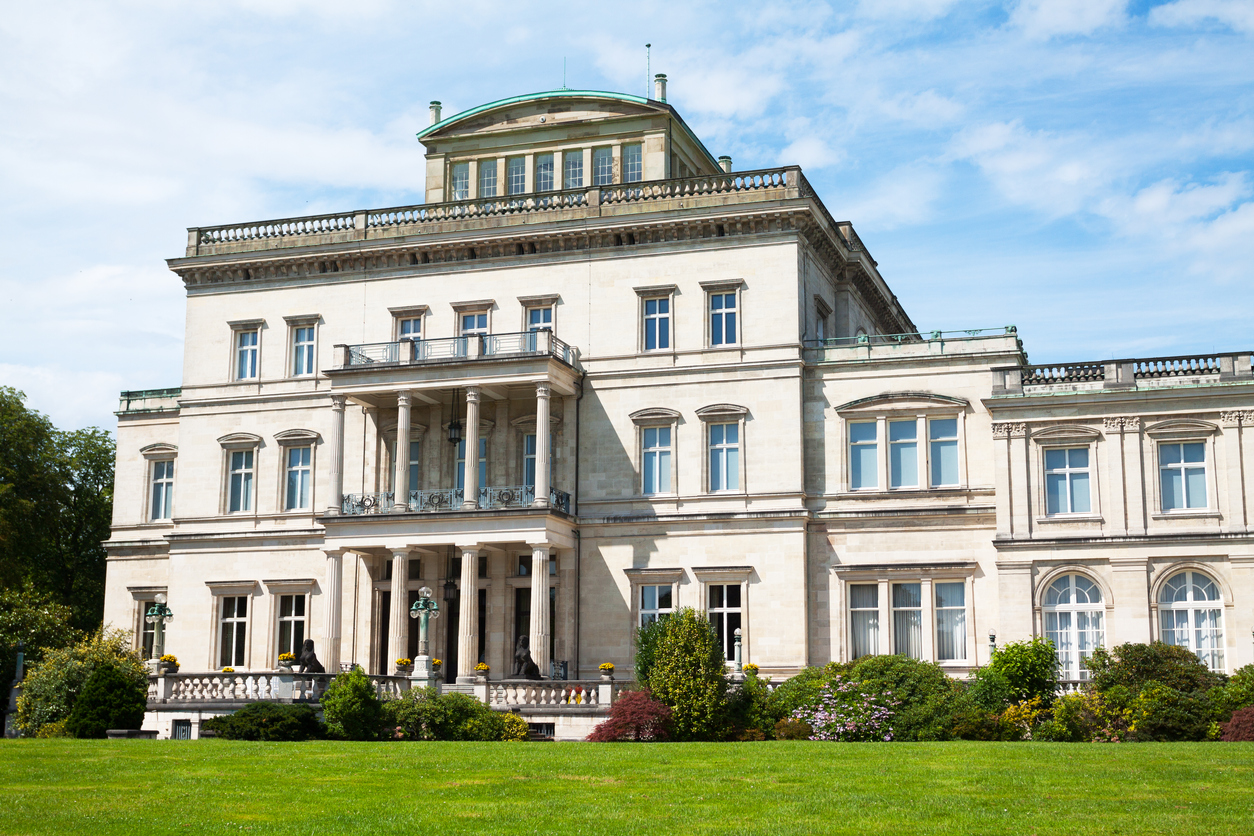 The Villa Hügel in Essen, with its almost 270 rooms, 8100 m² and 28 hectares of park, is a symbol of industrialization in Germany. The villa was built in 1873 by Alfred Krupp as a home for his family and himself. Today the villa serves as a museum and houses a historical exhibition about the Krupp family and the company.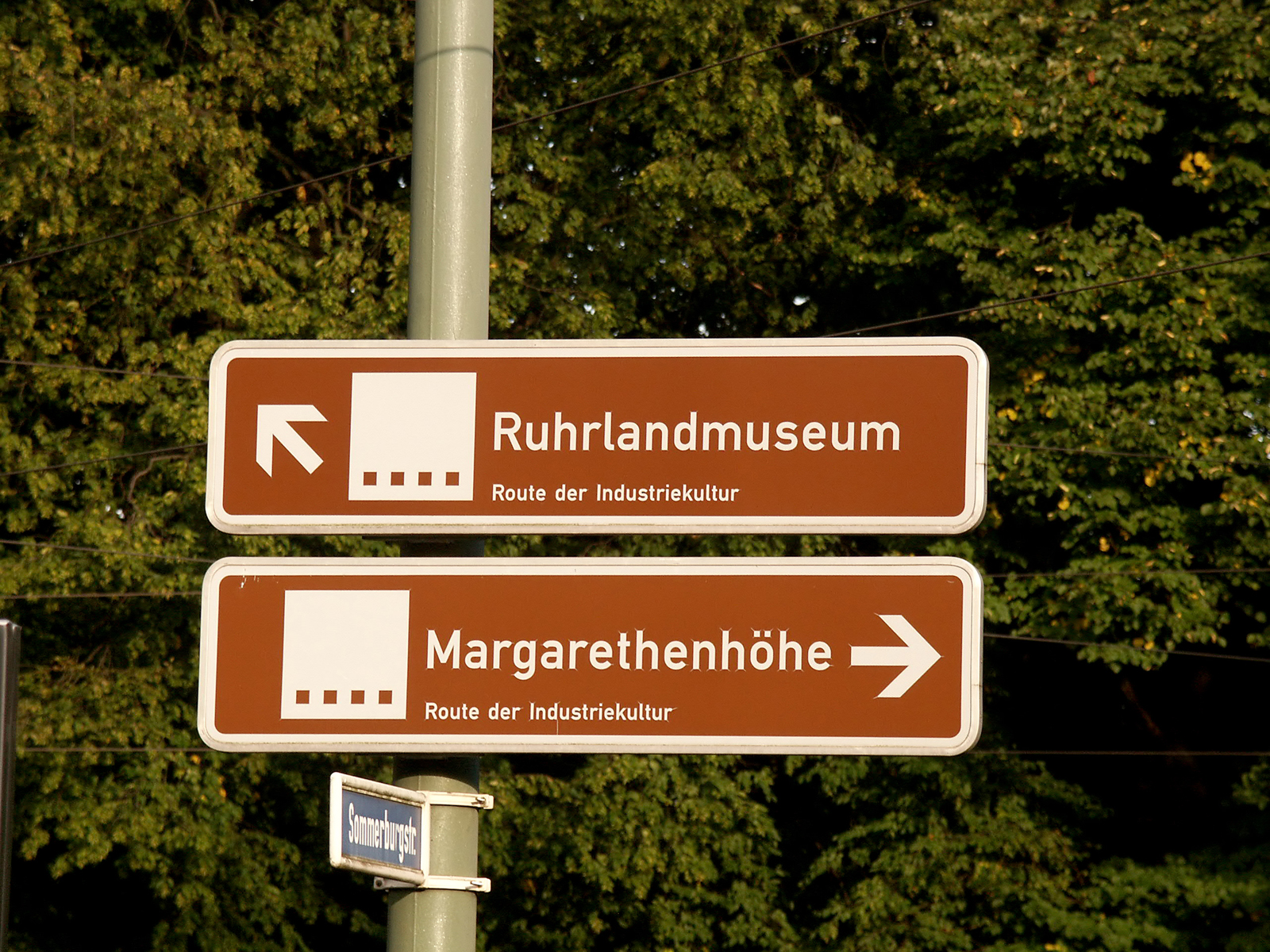 Garden City Margarethenhöhe
The garden city Margarethenhöhe (originated between 1909 and 1920) is a prime example of a functional and at the same time human-friendly settlement method. Even today, the houses, of which hardly any are the same, exert a strong attraction. Curved gables and arcades, bay windows, wooden shutters and natural stone plinths shape the lovable overall impression. A museum apartment was set up for visitors to take a look behind the façades.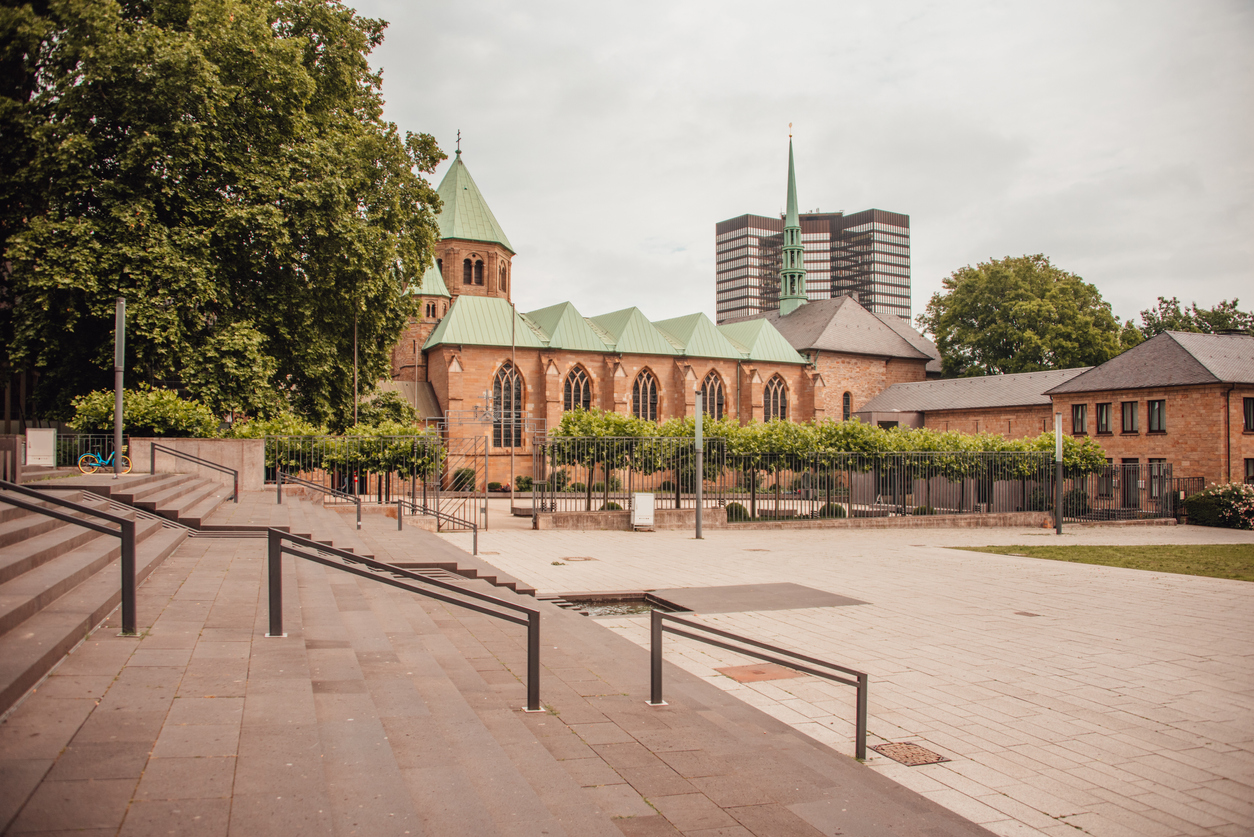 Cathedral and Cathedral Treasury
Essen Cathedral looks back on around 1150 years of history. The cathedral is open to the public (outside of church services and cleaning times). Guided tours for adults and children provide an overview of the history of today's cathedral and the women's monastery as well as the works of art in the cathedral treasure.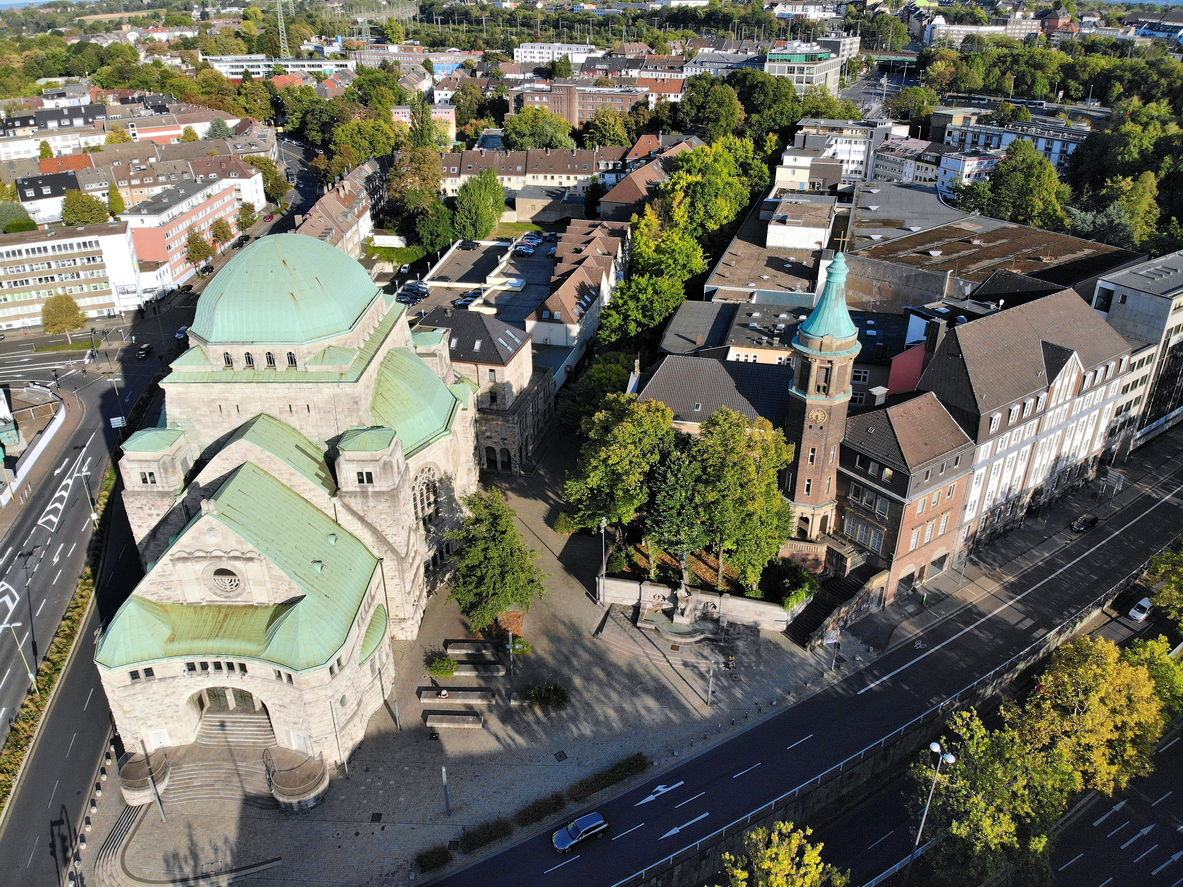 Die Alte Synagoge gilt als Baukunstwerk, welches zu den größten und architektonisch bedeutendsten, freistehenden Synagogenbauten Europas aus der Anfangszeit des 20. Jahrhunderts gehört. Es ist ein einzigartiges Kulturdenkmal. Die Alte Synagoge beherbergt zudem Ausstellungsbereiche zur jüdischen, deutsch-jüdischen Geschichte und zur jüdischen Kultur der Gegenwart. Ein Besuch lohnt sich!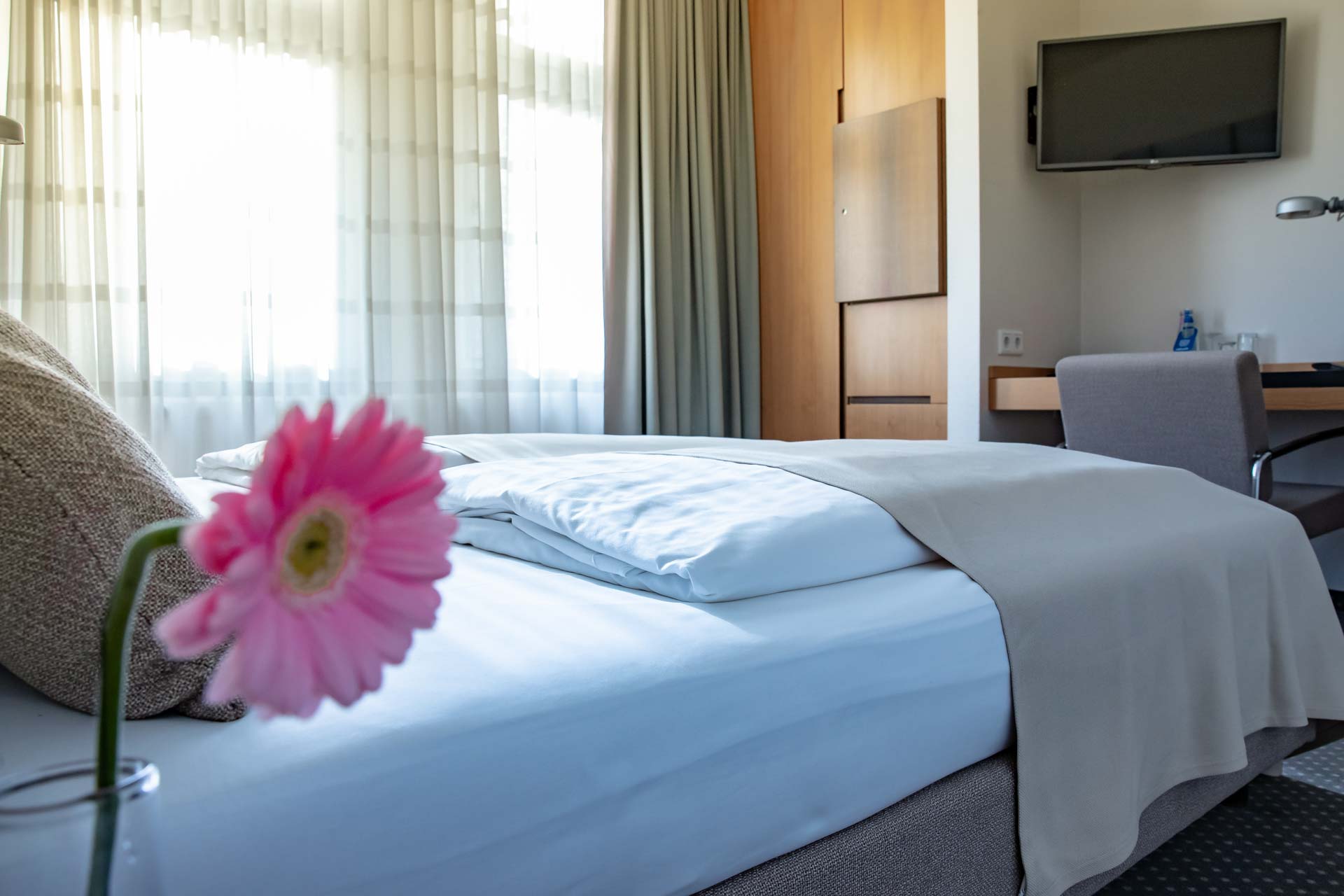 The "Saalbau" in Essen is the seat of the Essen Philharmonic. Those who see the hall of the Philharmonie Essen for the first time often perceive the building as "new and venerable at the same time" – at least that is how the FAZ (Frankfurter Allgemeine Zeitung) characterized the concert hall when it opened in 2004. There are also regular tours.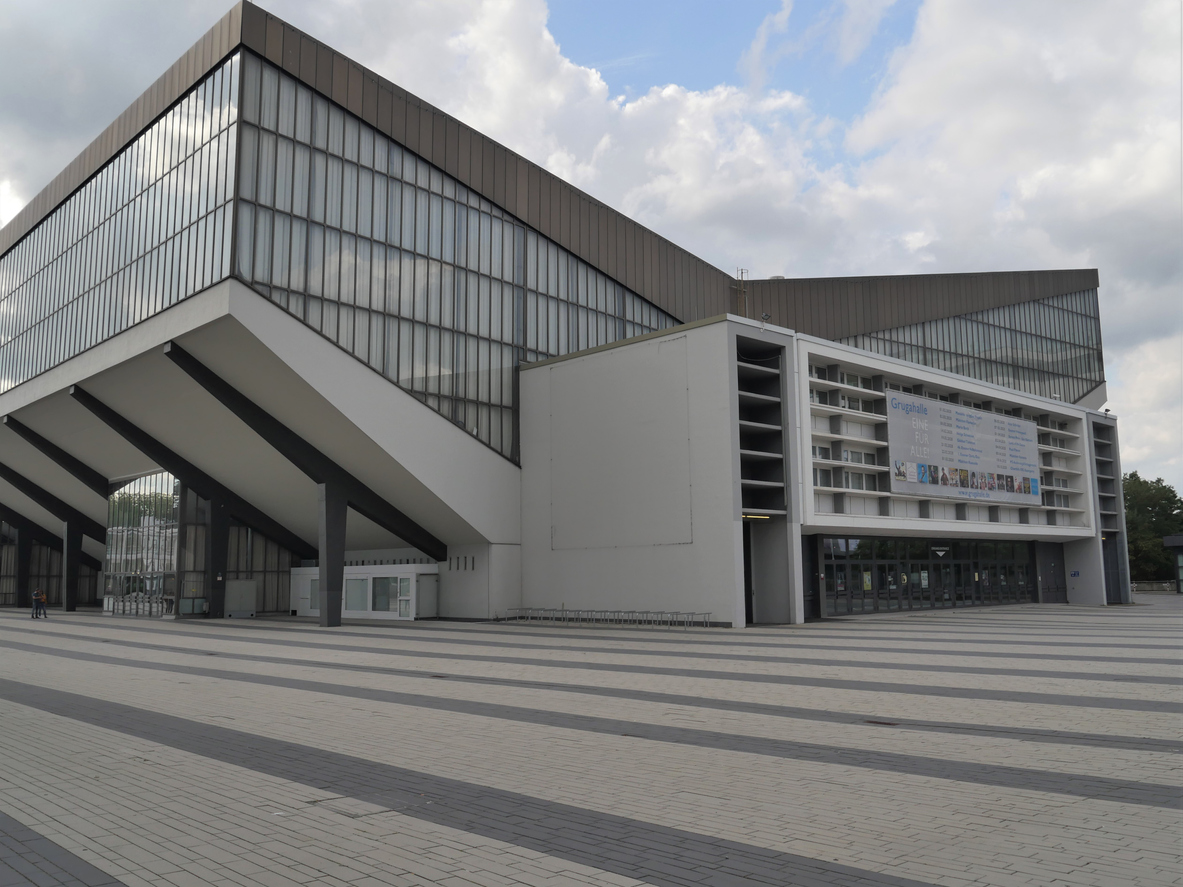 For more than 55 years, the Grugahalle has been a guarantee for top entertainment: visitors can look forward to a wide range of musical styles, experience comedy greats and always get to know new event formats. Everything is possible.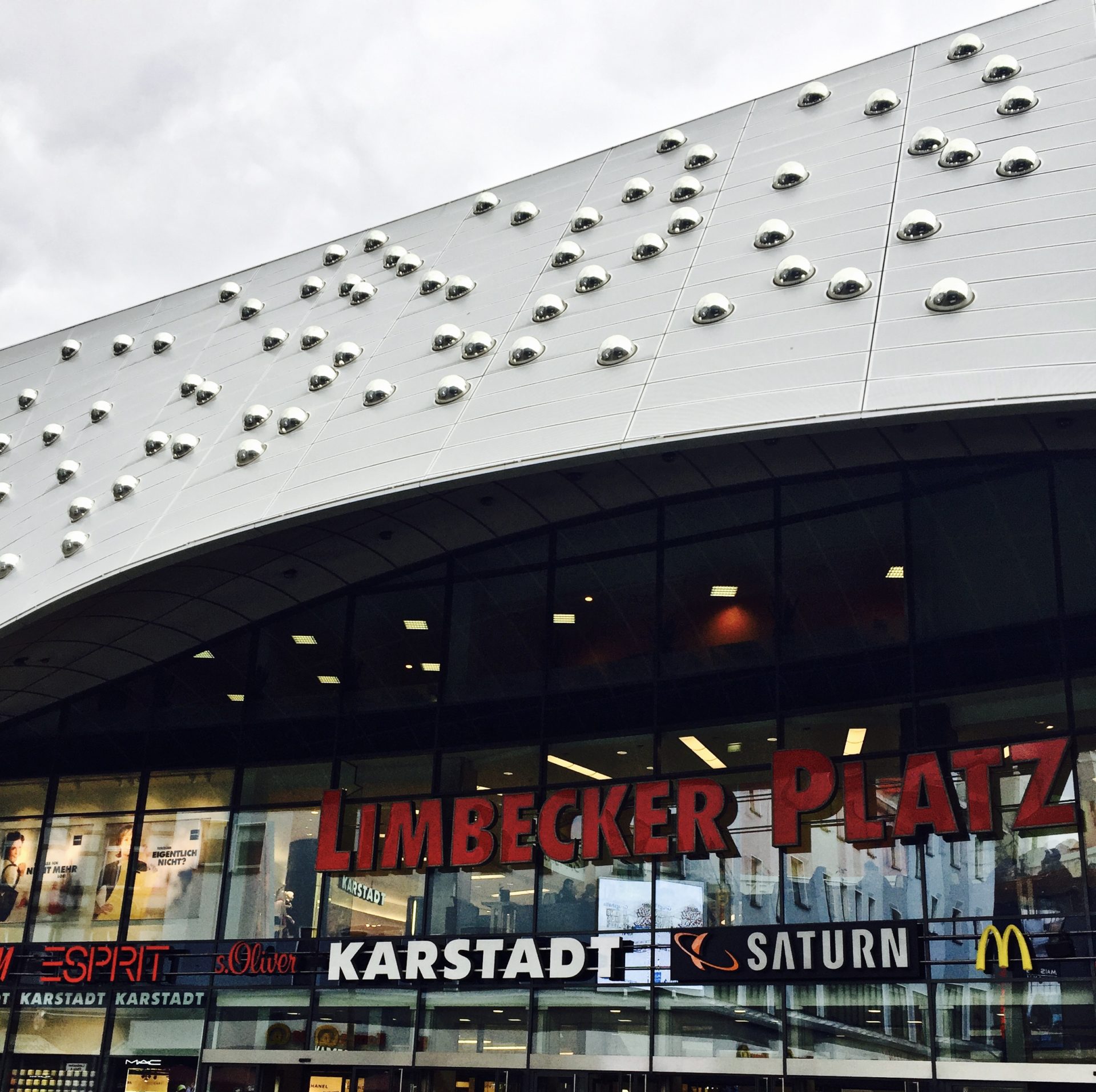 Shoppingmall Limbecker Platz
Limbecker Platz Essen has been fully opened since October 2009 and is one of the largest inner-city shopping centers in Germany with 70,000 square meters of retail space and more than 200 shops.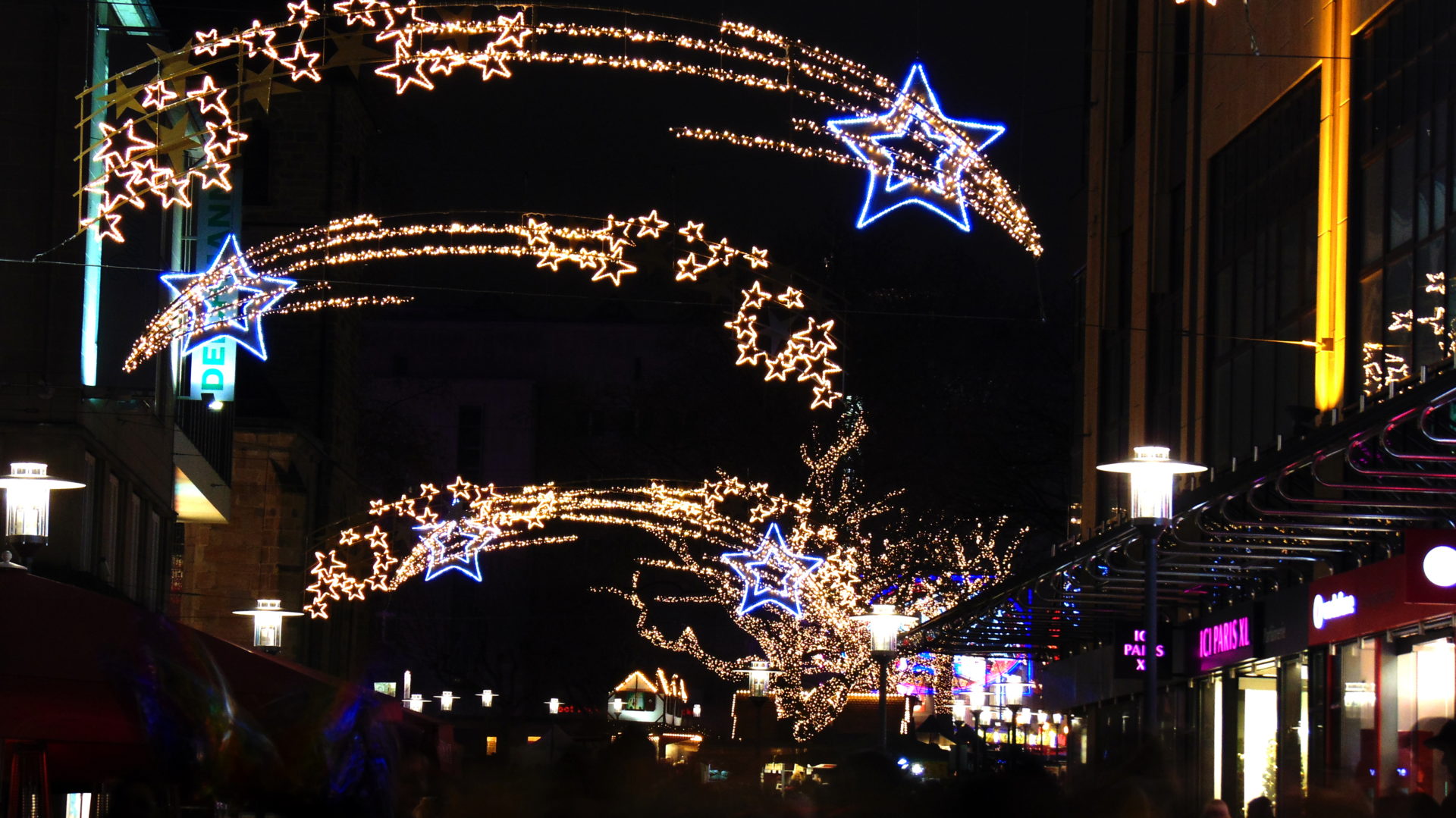 The Essen Light Weeks began their current tradition on December 3, 1950 in downtown Essen. But the city center has been regularly decorated with fairy lights since 1928. After the war, a set motto was used to illuminate the city center in the run-up to Christmas every year with illuminated stars, light garlands and luminous panels. The Essen Light Weeks are traditionally opened with a tour of the mayor and guests.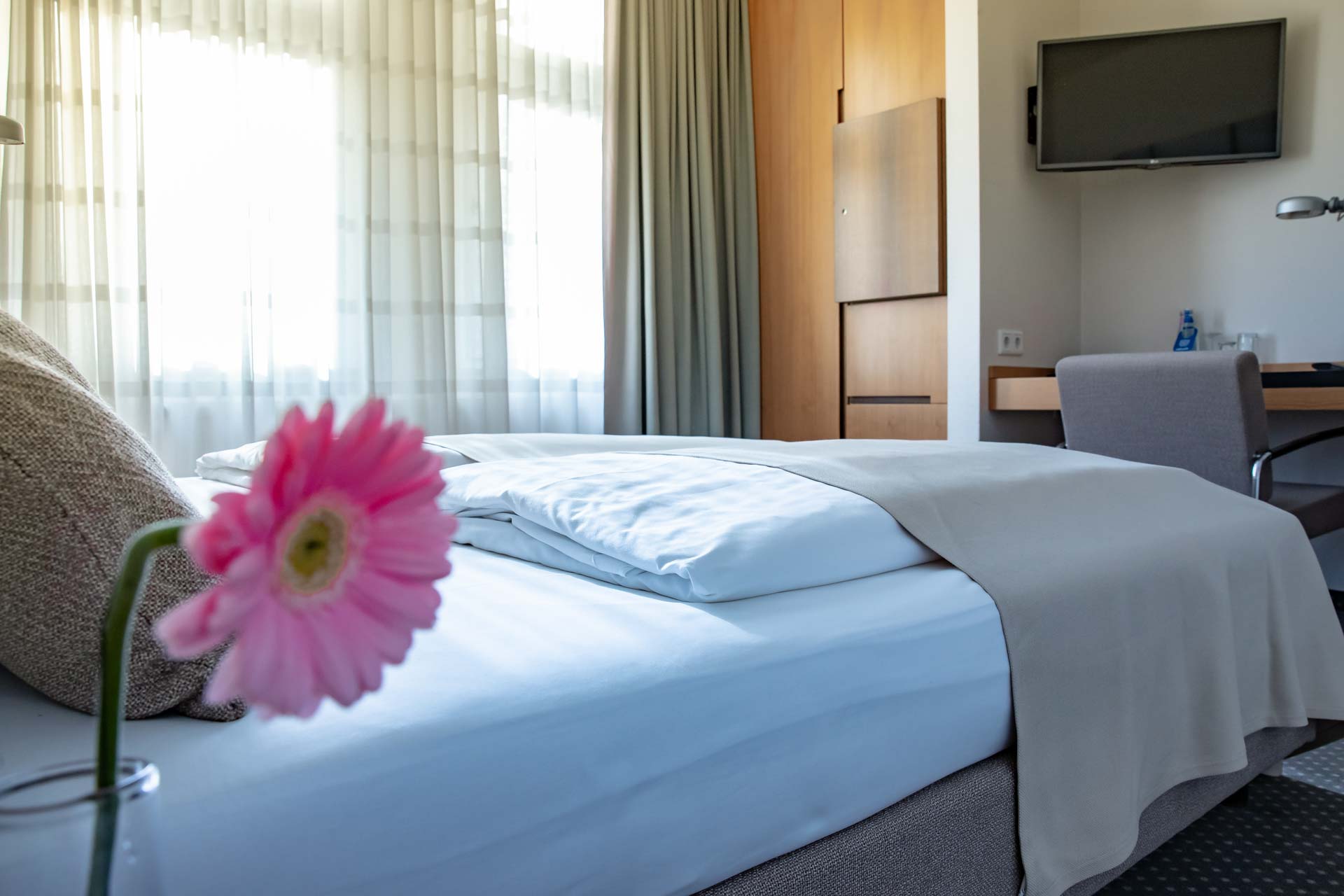 The legendary Lichtburg, Germany's largest and probably most beautiful film palace, is located in the middle of Essen city. Films will be shown that are both, within and outside the mainstream.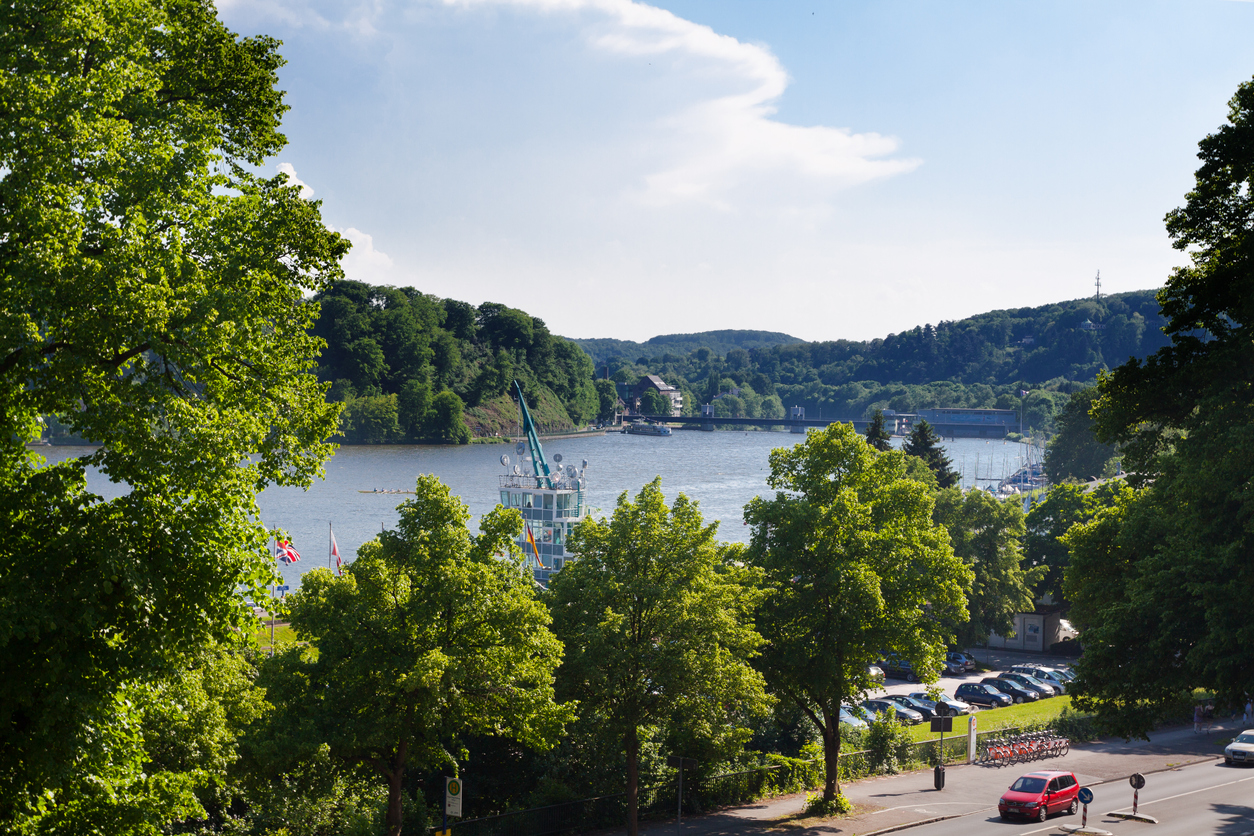 The Baldeneysee is the largest of the six Ruhr reservoirs. It is located in the south of the city of Essen between the districts of Werden, Bredeney, Heisingen, Kupferdreh and Fischlaken.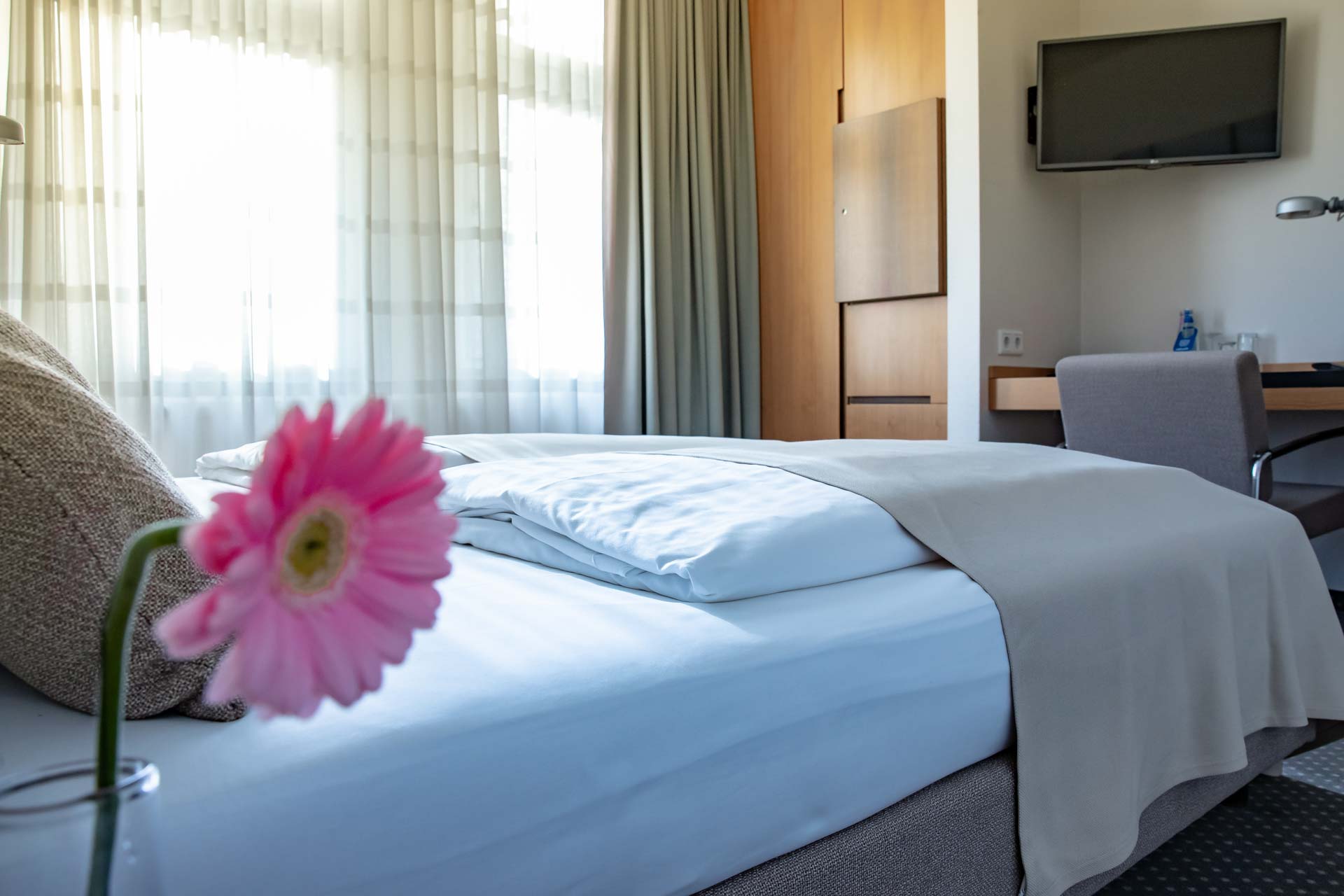 Phenomania field of experience
In the Phenomania experience field, everything revolves around the activation of sensual perception. At over 80 test stations, both indoors and outdoors, visitors of all ages can have fun and create and observe phenomena themselves.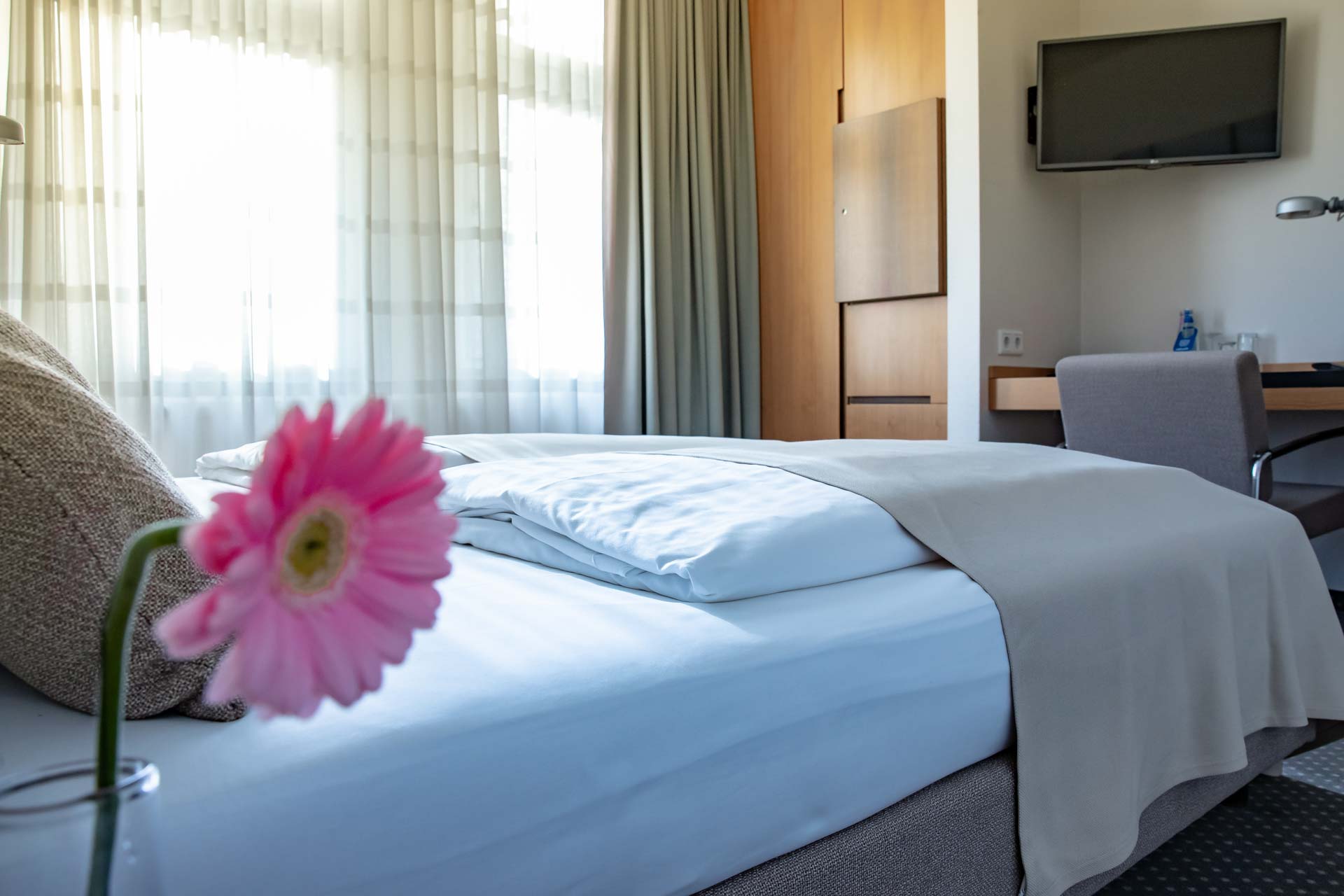 From the Zollverein (UNESCO World Heritage), through Essen's city center with its cathedral and historical buildings, past the Aalto Opera and Folkwang Museum to the green south – with KulturLinie 107 you can experience the city in a very practical way. The KulturLinie 107 runs in the normal regular service of the Ruhrbahn, i.e. you can get on or off at any stop. Tickets are available at machines, in the customer center, in sales outlets or as a mobile phone ticket.
The Hotel Maximilians is ideally located as a starting point for excursions to our "Pott".
For information on rooms and prices, please contact us.
simply out tours Ruhr area
Let yourself be moved by simply out tours in the middle of the Ruhr area! We'll take you out into the fresh air – by bike, on foot or even "underground"! Our guides present you with a variety of great impressions and backgrounds on industrial culture, mining, nature and structural change.
Are you traveling alone or as a couple? Then take a look at our schedule of tour offers. Here you can find out more and simply register online: https://www.simply-out-tours.com/tourtermine
Are you already a group, department, company and don't want to spend all the time in the conference room, office or hotel room? We'll get you out into the beautiful Ruhr area.
With "Ruhrpott charm" and the appropriate know-how, we will work with you to:
Around 40 professional, qualified and authentic tour guides, bike guides and teamers ensure top tours and unique experiences.
We fulfill your wishes, because every group thinks differently. Your company has special plans, a special topic should be the focus – we do it. Each of our tours, incentives, events, Olympics is designed to be special and individual.
You can find some ideas here: https://www.simply-out-tours.com/programm/rahmenprogramm
Would you like to know more about "our pot"?
Then just get in touch with us.