Hotel Maximilians in Essen

As nice as it can be
Essen Rüttenscheid is considered to be the "trendy district" in Essen. Hotel Maximilians, which is located right in the center has is part in it. Modern design, warm friendly service welcomes you at the entrance allready. And much more of this is to find in the 31 individually furnished rooms.
The design hotel in Essen
Not suprising that trade fair and business travelers feel particularly at home in the Essen design hotel Maximilians, as many large companies and Messe Essen are in the immediate vicinity. In fact families and city travelers, design enthusiasts and "honeymooners" love the hotel as well. Sky TV on flat screens, free WiFi throughout the house, a varied breakfast, modern and elegant furniture and many extras ensure a sunny wakeup even on cloudy days.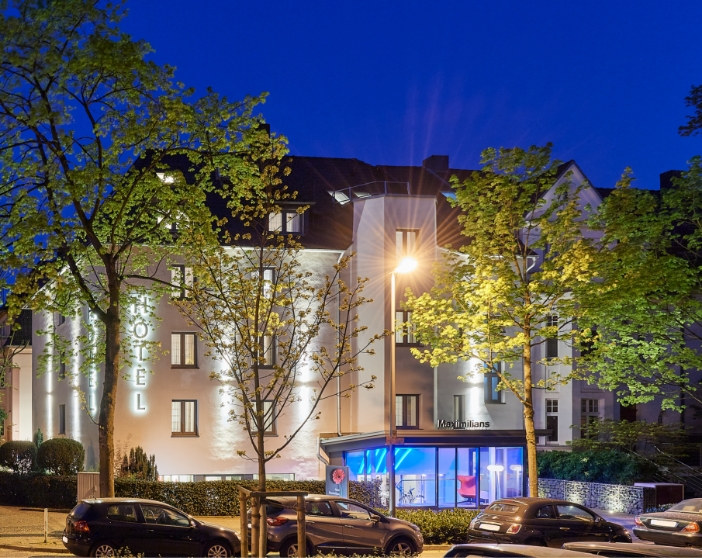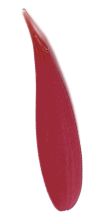 Our rooms

Design and comfort for your needs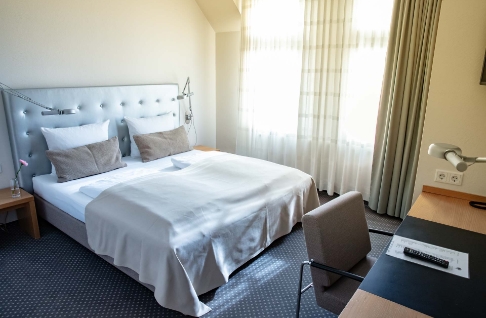 A lot of comfort for a small price.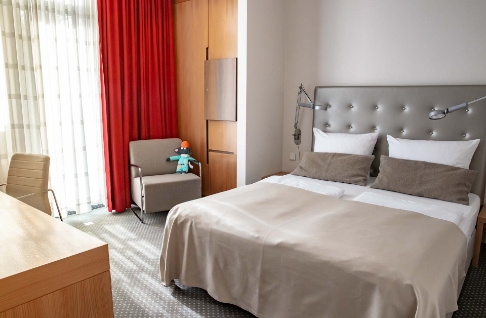 Business – for everyone who wants a little more.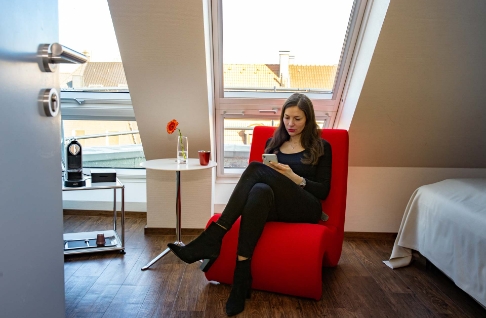 The smallest but coolest hotel room in Essen.
And if you don't want to go out at all, no problem: free mineral water is available in the room and handmade sandwiches are served at the receprion. We want you to feel like coming home to a friend. On tour, but home. Anounce a whish and you will see that we are hosts by heart.
Though parking in Rüttenscheid is a real challenge, you won't have any trouble with it. Use our own parkingspace or the ones around our house an discover the city on one of our bikes.
Talking about our city: As proud children of our city we support many local social projects. Want to know more?
but now have a look into our romms and be convinced of our
We look forward to you.
The Team from Hotel Maximilians in Essen-Rüttenscheid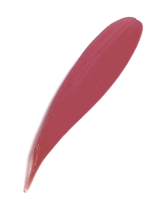 Our packages

Our ideas for your time-out!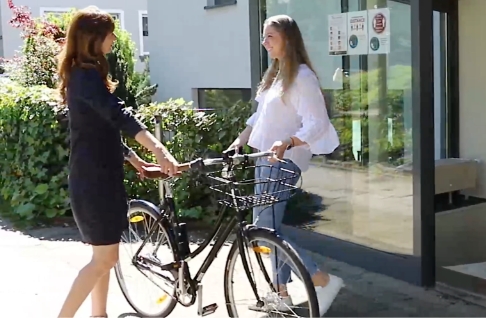 "It's green so green" – If you can not connect this with the Ruhr area, then …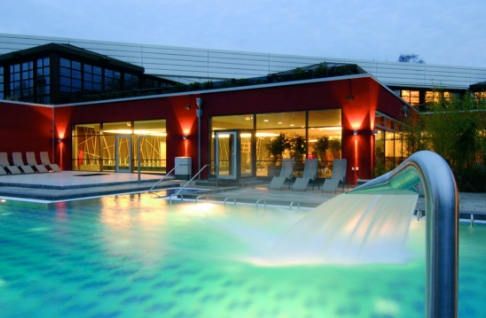 If it's wellness, then it's right and with everything that goes with it! In this respect, the Grugpark-Therme leaves …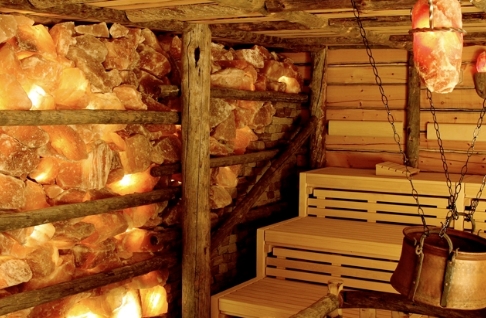 Do you have a business appointment in Essen on Monday? Then it is best to arrive on Sunday …