Comfortable, familiar, authentic

what drives us
With its bright, inviting rooms and tasteful furnishings, the Maximilians is the ideal place to relax after an eventful day in Essen. Lean back on the comfortable upholstered armchairs in your room, watch a movie on Sky TV on a modern flat screen TV or surf the web with free WiFi. Though the rooms invite you to work or relax, the best way to start the day is having a delicious breakfast after a wonderful night in our comfort beds.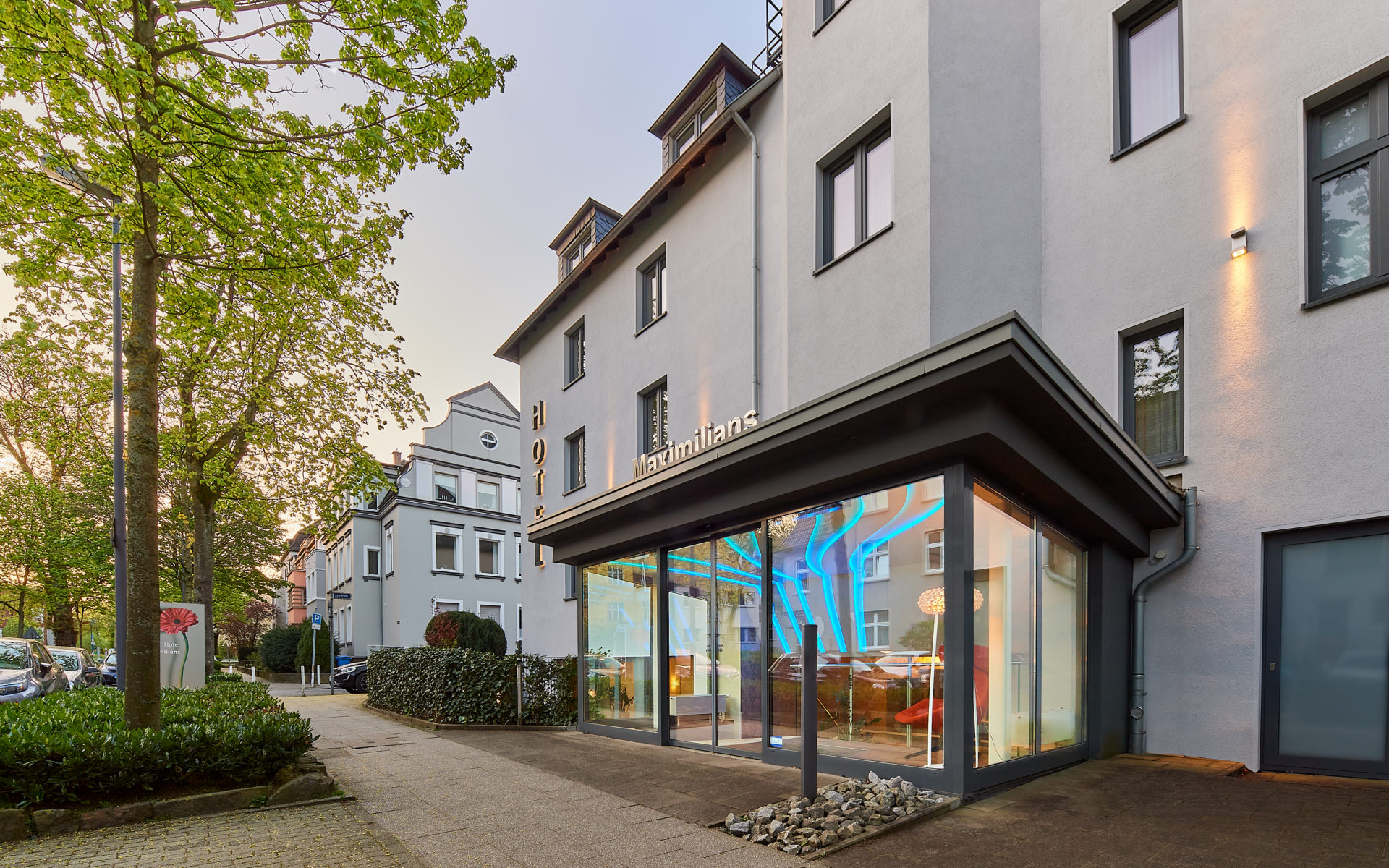 Passionately committed - for our guests, people and our city!
We like to share our economic success with those who have less. As a regional company, we concentrate on exemplary projects in our neighborhood that provide help and support to children and young people.
It is particularly important to us to support Raum.58 in the city center of Essen, where homeless children and adolescents are given a place to sleep, warm clothes, food and personal advice. We consider this to be most important and we are proud to support.
Just like the children from the area, we also take care of a very special child from Tiwi in Kenya. With the help of Asante e.V., we enable our sponsored child Abeid Bakari Pipi to go to school. Since 2018 we have received annual, handwritten letters and a photo from Abeid with stories from his school year in Tiwi.
Want to know more?
Contact us!